JULY OFFER: Summer is in the air, let us help you get summer ready For August ✨ 3 carpets for £100 that's right you won't find that anywhere else (new customers only )
UPHOLSTERY, LEATHER, HARD FLOOR AND CARPET CLEANING
Ayrshire
Whether you'd like to find out more, to get a quote or to request an appointment, feel free to call us with your enquiries!
Glasgow
Whether you'd like to find out more, to get a quote or to request an appointment, feel free to call us with your enquiries!
Book Online
Whether you'd like to find out more, to get a quote or to request an appointment, feel free to Book our service now!
We are a family run business that services both residential and commercial properties throughout Ayrshire and Glasgow.
The Scottish word Coorie traditionally means to cuddle or snuggle in, however in recent years it has taken on new meanings. For many now the word evokes feelings of cosiness, happiness, family and trust. We wanted our company name to instill these values and to highlight the trust and professionalism which we strive to demonstrate in our work. When coupled with our surname Hill, Coorie Hill was born!
Please don't hesitate to get in touch with any questions that you might have, or to discuss a quote.
Contact us for friendly advice on your options. We look forward to talking to you soon!
Single Cleans
If you are looking for a package deal we would be pleased to provide you with a competitive quote for your requirements.
Regular Cleans
Regular cleaning can keep your carpets and home fabrics in great condition, helping to reduce the general wear and tear of everyday life. It can also help to minimise the amount of dust and dirt in your home or business.
End of Tenancy Cleans
We can provide upholstery & carpet cleaning services for any end of tenancy requirements, get in touch with us to find out more.
1 Carpet – £50
2 Carpets – £80
3 Carpets – £100
Fabric Cuddle Chair – £45
Fabric Armchair – £35
Fabric 2 seater Sofa – £50
Fabric 3 seater Sofa – £70
Fabric Corner Sofa – £25 a seat
Single Leather Chair – £45
2 seater Leather Sofa – £70
3 seater Leather sofa – £90
6 dining chairs – £40
Hardfloor Cleaning – Dependent on sizing
Grout and Tile Cleaning – Dependent on sizing
LVT Floor Cleaning – Dependent on sizing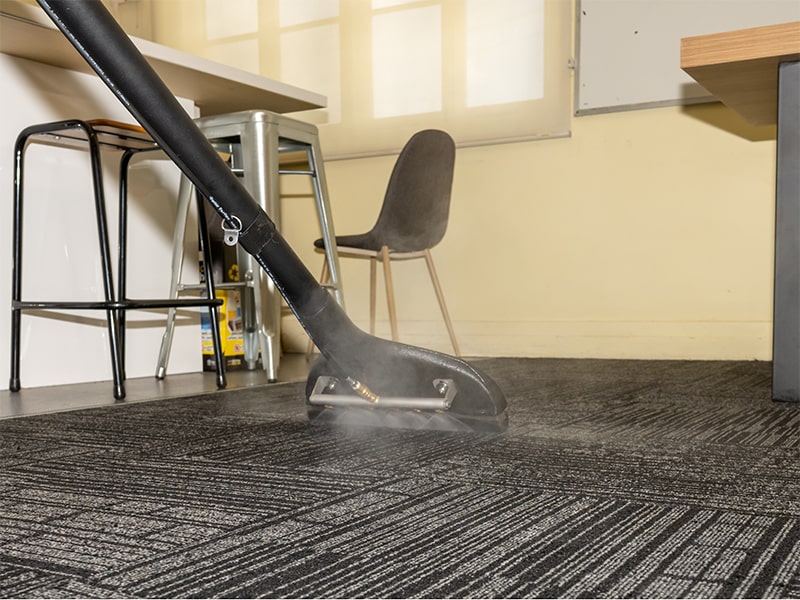 Professional Upholstery, Leather, Hard Floor & Carpet Cleaning services. 
We are passionate about providing high quality upholstery, leather hard floor and carpet cleaning services.
We use only the best equipment and advanced cleaning products to ensure that our customers receive a premium service.
Coorie Hill's services are available to both residential and commercial properties.
We can help if you need a one-off clean for a particularly stubborn stain! Or if you would like to organise for regular cleans to ensure your home or business always looks its best.
BENEFITS WHEN CHOOSING COORIE HILL!
We are a family run local business that takes pride in what we do.
We want to help you to make your home or business look and feel the best that it can be.
We care about your home and business and therefore we use products which are Eco, Pet and Child friendly.
We are fully trained and insured. We can offer a tailored service based on your specific requirements which can help keep your home or business looking its best.
Highly recommend and 5* service and wuld use him again in the foreseeable future .
Tracey Rowlands
2023-05-24
Very friendly professional service. Carpets have come up like new, great pricing, reasonable and fair. Took the time to prepare the carpet and explain what was happening. Highly recommemd. Thanks Cooriehill 😊
My sofa is looking fabulous again following a professional clean by Cooriehill Professional Cleaners. Super flexible too when I had to change the time of my slot at the last minute. Will definitely be calling on them again for future cleans. 😊
I needed my carpet professionally cleaned for selling my home, it had quite a few pet stains and a coffee stain, as well as being generally worn. Barry has just finished and it looks like a new carpet! Couldn't be happier and best money I've ever spent. Would 100% recommend him to anyone. Ben
Ben Thomson (bteng)
2023-04-17
Does what it says on the tin. Good job done & got a tip to take dog hairs from stairs too Would recommend
Jacqueline Reid
2023-04-14
Excellent stone floor cleaning and sealing, great carpet and sofa cleaning, professional timely service
Very helpful. Very accommodating. Gave great advice too. Worked entire time he was here. Would happily recommend and use again.
Carmen Mcdonald
2023-02-27
What a brilliant job excellent job done carpets good as new highly recommend using them
Frances Curley
2023-02-25
From the first phone conversation Barry was helpfull, he gave me clear easy to understand information on how the wool carpet would be cleaned , the products he used and after a disscussing the size of rooms, landings ,stairs he gave me a estimate. He was helpfull and fexible with a time and day the suited us both. On the day of the cleaning he texted to say he could be earlier asking if that was convenient. When he arrived he was polite, van had all his details on the side and gave identification on the door step. Saw and assessed the carpet disscussing the stains and how he would spray them leaving it 20mins . Brought in cleaning machine which it's self was spotless and all the flexable pipes. Very efficiant . Respectfull I had moved the furniture away from the walls and emptied both large rooms He offered to move some items if I need help So it was quick . LOVELY smell. and an excellent job Thank you very much young man your a credit to your profession. Price quoted very 👍 good. I have had a few estimates . One very rude man and not intrested in explaining how he cleaned the carpet and made a very inappropriate comment He had come to the house as he wanted to see carpets before giving an estimate One very high quote and not really intrested in travelling to my area. So Barry was the 👌 Thank again.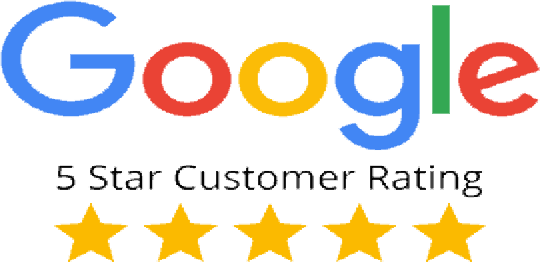 Testimonial"
Thanks Barry – Our cream carpets are now free of toddler sticky marks and building site dust!
Stephanie Togneri-Alexander
Testimonial"
Great job Barry! I'd never have believed how much dirt was in the carpets. They look like new. Great Service.
Gerry Daly
Testimonial"
5 star, great service, sofa was due a well needed clean, it looks as good as new now. Highly recommend
Fazia Razaq
Testimonial"
Had my carpets cleaned yesterday fantastic job highly recommend them
Margaret Summers
Testimonial"
Carpets all cleaned today, really pleased with the service, has made such a difference to my carpets already and very reasonable price, would highly recommend. Thanks
Melodie Walton
Testimonial"
Had carpets cleaned today would highly recommend fantastic service and good results and carpets surprisingly dry
Lucy Clarke
Testimonial"
Great and professional services from Barry at Coorie Hill. Very knowledgeable about different carpet types and some top tips provided for maintaining our carpets. Would definitely use Coorie Hill again!
Ruth Drake
Testimonial"
Barry was very polite and friendly and did a great job. Thank you very much.
Mandy Dunlop
Testimonial"
Excellent Service by Barry, will be using again in the future!
Waqas Hanif
Testimonial"
Excellent Service – Could Not recommend Coorie Hill higher. Carpets and upholstery came up like new. Value for money, friendly and efficient 5 star service!
Lindsey Wainwright
Testimonial"
Barry was brilliant! The process was quick, easy and I'm slightly horrified at how dirty my sofa was!! Will definitely be using Coorie Hill again. 5 stars.
Gordon Robb
Testimonial"
A fantastic, professional service! Barry rescued our sofas from our three year old's finest work. 5 stars.
Laura Jane
Testimonial"
Professional, friendly service and excellent value. Have recommended to family and friends! Thanks Barry, superb job on the full house carpets!
Lisa Duffey
Testimonial"
Had my carpets and sofas cleaned yesterday and they have come up beautifully. Great service. Will definitely use again.
Laura Macadie
Testimonial"
we used cooriehill to deep clean our fabric sofas . i contacted them via the website and was offered an appointment the very next day .really friendly and professional service , reasonably priced and fabulous result . our rather dishevelled sofas have come up looking almost new again i would use this company again
suzie chapman
Testimonial"
i contacted cooriehill for carpet cleaning and upholstery cleaning off 6 dining chairs (had two toddlers) and they look brand new! we messaged and were offered a date we were looking for . were delighted with barrys service and professionalism and definitely use again
leanne fletcher
Testimonial"
excellent service , done two houses for me (one sold and one new) both times and extremely professional and reasonable priced for both . also fixed my leather sofas which look brand new and saved me buying a new sofa . thank you
Pauline b
Testimonial"
came out same day as we called , removed stain and did a great job cleaning our sofa , was very knowledgeable and professional would definitely use again .
nicola peddie
Testimonial"
two recliner chairs cleaned and looking brilliant! thank you so much !
Winnie rough
Testimonial"
very punctual and efficient got a dark coffee stain out our living room carpet and fruit stains caused by our baby without no issues also decided to get the sofa cleaned while he was there which was no bother to add on great service
dougie lee